ABA Parent Training (Tips for Quality Applied Behavior Analysis Parent Training)
In applied behavior analysis services, professional ABA providers may not only be working one on one with a client or supervising others who do so. They may also be providing training and consultation to caregivers of those clients. Specifically, this is often referred to as parent training or family guidance.
ABA parent training is an important piece of any treatment plan when working with children and adolescents. As caregivers, parents are responsible for helping their child learn and develop by guiding them and teaching them skills and behaviors that will help them in everyday life.
It can be a difficult task to come up with ideas for providing high quality ABA parent training. We will be providing you with research backed information on how to provide the best ABA parent training for your clients and their caregivers.
Parent involvement in the treatment process has been found to be a factor that increases the likelihood of positive outcomes for the child (Crockett and Fleming, 2007). According to Gresham et al. (1999) ABA services for children with autism that include parent training result in greater outcomes for the child as compared to services without ABA parent training incorporated into the treatment.
When working with parents it is important to remember to work together collaboratively rather than in an expert-client dynamic. Parents have knowledge and know the history of their child. This information along with their parental insight combined with the professionals knowledge of effective treatment strategies can be combined in a collaborative manner to individual the services and create the best chance for optimal outcomes for the child (Albone-Bushnell, 2014).
Providing applied behavior analysis parent training to the caregivers of your clients can lead to benefits for the client's whole family. You could use the Online RBT Training for a structured curriculum to follow with parents as they learn more about ABA. Be sure to help parents learn how the concepts apply to their child to individualize the training that you are providing.
Providing parents with tools and knowledge that are useful for the parenting that they provide with their child with autism can lead to greater self-confidence, hope in the possibility of positive treatment outcomes, acceptance of life's challenges, and even generalization of effective parenting skills to other children in the home. ABA parent training may also lead to greater relationship dynamics between parents when they are both on board with implementing similar strategies with their child.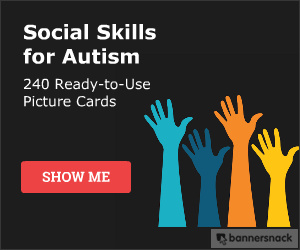 Also, focusing on the parent-child relationship has great benefits for both parent and child and the relationship as a whole. Providing ABA parent training with the parent individually and with the parent and child together can allow for opportunities to teach the parent effective strategies as well as generalizing the skills to real-life situations. Additionally, when focusing on the parent-child relationship, the ABA professional can help to teach the parent to build rapport with their child (or improve the quality of their relationship) and help the child be more compliant and the parent to follow through on demands (or directions) given to the child.
There are many more things that can be taught and encouraged when focusing on the parent-child relationship but that will be information for another article.
Some topics that you may consider addressing in ABA parent training include working on these ABA parent training topics:
Positive reinforcement - help parents to learn what positive reinforcement is and how to use it in everyday situations

Providing consequences - discuss consequences to behaviors and help parents to learn about the functions of behavior and effective consequences to obtain desired behaviors

Gaining the child's attention - how to appropriately get their child's attention before presenting a demand or direction

Prompting - teach parents what prompting is, how to use prompting, and how to fade prompting

Establishing operations - help parents learn about motivating operations and use the child's interests in learning opportunities
Albone-Bushnell (2014) recommends the following 15 ABA parent training topics to be addressed in ABA parent training sessions. The following topics could also be identified in a treatment plan as ABA parent training goals.
Parent will implement behavior management strategies for challenging behaviors

Parent will be competent in implementing the behavior plan

Parent will identify a variety of reinforcers for their child

Parent will use clear and appropriate language when speaking to their child

Parent will utilize antecedent strategies

Parent will understand their role in the child's functioning and generalization of skills in the home and school settings

Parent will identify functional communication skills for their child

Parent will participate in development of treatment goals

Parent will practice natural environment training

Parent will identify self-help skills and daily living skills applicable for their child

Parent will utilize play time for teaching skills

Parent will understand and utilize joint attention with their child

Parent will identify pro-social behaviors in their child

Parent will be able to break tasks into smaller parts to help their child learn

Parent will identify the function of their child's behaviors

Parent will utilize ABC data appropriately
Although there is still much more to learn and research in the area of ABA parent training, this article has provided you with some research-supported guidelines for providing applied behavior analysis parent training to your clients' caregivers. Remember to individualize your services for each child and family that you work with but consider utilizing the recommendations discussed above to provide high quality ABA parent training.
Resources You Might Like:
(This post may contain affiliate links. We may get a small reimbursement if you purchase the item through our link. We only recommend resources we personally would use and those that we find valuable.)
Parent Training for Disruptive Behavior: The RUBI Autism Network, Parent Workbook (Programs That Work)
How to Teach Life Skills to Kids with Autism or Asperger's
Parent Training for Autism Spectrum Disorder: Improving the Quality of Life for Children and Their Families
References:
Albone-Bushnell, R. (2014). A list of core skills and knowledge necessary for parents of children birth to five years old with autism, as prioritized by practitioners with a behavioral perspective (Order No. 3689092). Available from Education Collection. (1678945631). Retrieved from https://search.proquest.com/docview/1678945631?accountid=166077
Crockett , J. L., & Fleming , R. K.(2007). Parent training: Acquisition and generalization. Research in Developmental Disabilities, 28, 23-36.
Gresham, F. M., Beebe-Frankenberger, M. E., & MacMillan, D. L. (1999). A selective review of treatments for children with autism: Description and methodological considerations. School Psychology review, 559-575.